Get clear, purposeful & on track.
Create your own path to inspire & grow in business.
Here is your free Strategy Mapping resource, created to help you gain clarity and take inspired action towards your vision for success.
The Roadmap unpacks 6 simple steps for clarifying your purpose and aligning key strategic elements and priorities.
I designed this process to help creative and impact-driven entrepreneurs to define our own strategic foundations, cultivate flow and purposeful alignment, and to encourage looking after our most valuable asset - ourselves.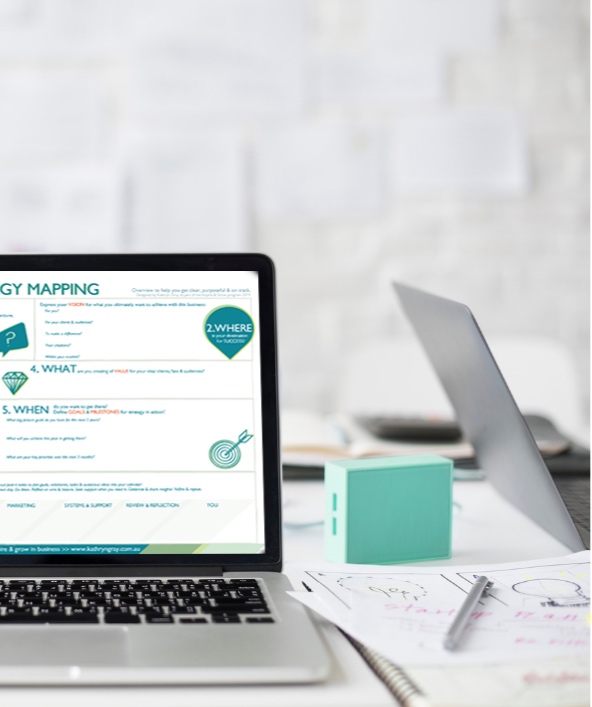 Mapping your strategy for success, your way.
Strategic Mapping gives you a powerful overview, all in one place, to help you activate your strategy now and with steps ahead...
You get an easy roadmap to start or renew your strategy. It's a fillable pdf that you can simply complete on your computer, or print out A3 to handwrite, post-it-note up a storm and inspire your workspace!
Contact me if you seek a bespoke version for your presentations, which I can brand and customise for you.
I can't wait to hear about the strategic roadmap and stories of success you create!